Our Dedicated Team of Care Practitioners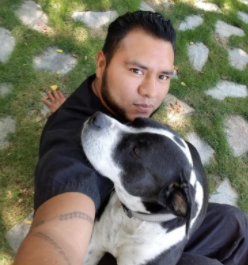 Jose has been part of the SCAH Team since February 2009. He originally came to us without any veterinarian hospital experience. Jose quickly gained experience and is now part of everything that happens here at Santa Clarita Animal Hospital. From taking vital, cleaning ears, surgical assisting and dental scaling he is your guy! Jose is a very valued member of our team.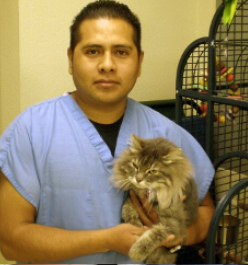 Mario is one of our talented overnight caretakers. He ensures the hospital is kept in tip top shape and cares for hospitalized pets in the late hours of the night. He has been part of the SCAH Team since July 2010.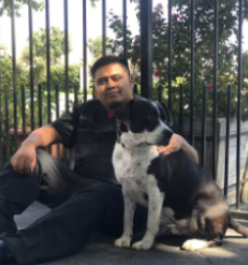 Oscar comes to us with over 5 years kennel experience, with movie animals no less! He enjoys working with all the dogs that come through our doors, big dogs and huskies being his favorite.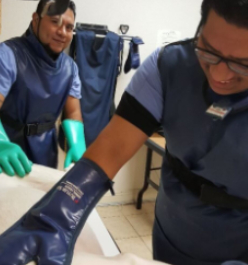 Oscar was originally new to the veterinarian field but quickly gain skills and knowledge. No matter what you need he is always there to help and assist. Taking vitals? No problem. Radiographs? He's your guy!.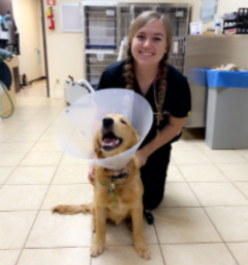 Mikayla is a Pre-Vet Student at Pierce college with years of experience in the veterinary field. She grew up around all animals, dogs, cats & horses included. When she isn't at school or work Mikayla spends her time volunteering with kids on horseback.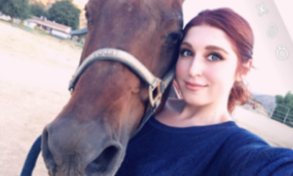 Gabby comes to us with 6 years of experience in the veterinary field. She graduated from Pennfoster Veterinary technician program and now working as a licensed RVT. Animals have always been a huge part of Gabby's life. From cats and dogs to horses and livestock, animals have always played an important role.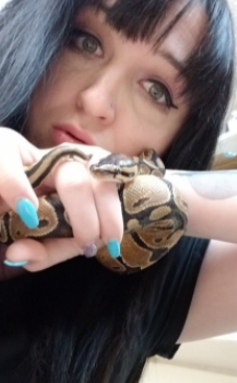 Lauren
Lauren is a wonderful member of our technician team, coming to us with years of experience with pet stores and other animal related fields. She has a special place in her heart for all the felines, but from Kittens to Great Danes, Lauren loves them all. Lauren is making her way to the back for assistant work and is thriving! So the next time your pets come in for a visit don't be surprised if its Lauren obtaining their vitals and providing their treatments.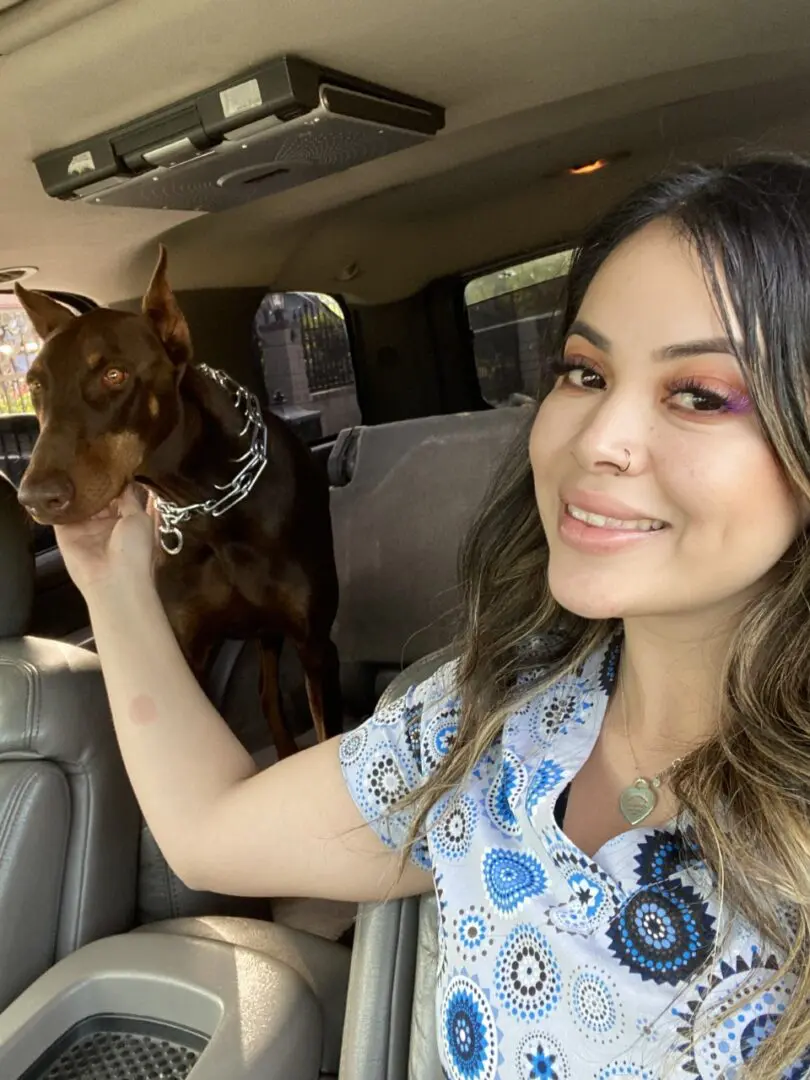 Stephanie
Stephanie's grew up with all sorts of pets bunnies, hamsters, fish, turtles, exotic birds, horses and lots of dogs. She enjoys going on adventures hikes & traveling. Her heart belongs to all types of animals especially the ones in need. Stephanie's dream would be to one day have a clinic of her own while traveling the world & helping all the homeless animals in need.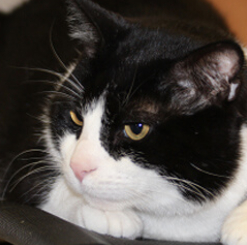 Kitty Pedro
Pedro was adopted by the clinic after his previous owners could no longer afford to treat his serious and chronic urinary tract abnormalities. He is very happy spoiled kitty. You will often find him lounging in the receptionist area on a chair, sunning on one of the lobby benches or trying to make room on our ultrasound table by knocking equipment off and out of his way.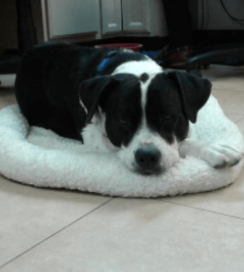 Charlie
Charlie is our resident five year old Stafford Terrier mix. He lives with us here at the hospital. During the day, his favorite place to hang out is the back office along side the doctors and manager. In the the evening, Charlie helps the night crew with activities such as pre-cleaning the floor, alerting staff to outside noises, and keeping tabs on our house cat, Pedro.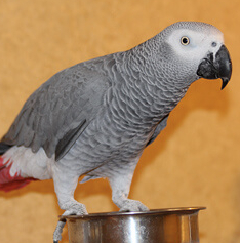 Chief
Chief is our African Grey Parrot who lives in the hospital. He was given to Dr Burkhartsmeyer after his owner of many years passed away. Anyone who visits Santa Clarita Animal Hospital has surely heard all the whistles and chirps Chief enjoys making. Along with mimicking cat & dog sounds he also likes to confuse our receptionist by mimicking our phones ringer too.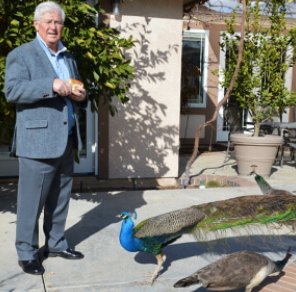 Dr. John Burkhartsmeyer
Dr. John Burkhartsmeyer has been practicing in the Santa Clarita Valley for close to 40 years and has a particular interest in orthopedic surgery and minimally invasive surgical techniques. He was raised on a cattle ranch in northern Montana. He attended Colorado State University, obtaining a B.S. and receiving his D.V.M. in 1976. He practiced in Helena, Montana, for 10 years before moving to Santa Clarita in the mid-1980s. Dr. B. initially had the Animal Clinic of S.C.V. in Saugus and later moved to Santa Clarita in 1990. He is a member of the American Veterinary Medical Association, the American Animal Hospital Association, the California Veterinary Medical Association. He is a member and past president of the Rotary Club of Santa Clarita. He lives in Santa Clarita with his wife Judi, a 21-year-old cat named Lucy, two little dogs named Sophie and Colby, and a family of peafowl.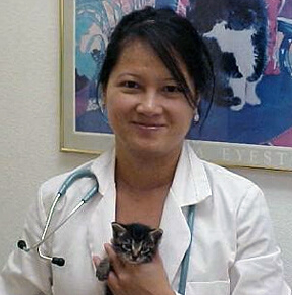 Dr. Anh Tran
Dr. Tran has been with Santa Clarita Animal Hospital since 1995, and her special interests include behavior medicine and dermatology. She graduated from the Cleveland Humanities Magnet Program in Reseda, CA, and attended California State University at Northridge, where she received a Bachelor's degree in biology. She pursued her Doctorate in Veterinary Medicine at the University of California at Davis. While at Davis, she volunteered at the University's Raptor Center, treating and rehabilitating injured owls and hawks. She also spent time in the zoological medicine department at U.C. Davis during her Junior and Senior years. Dr. Tran has been working at Santa Clarita Veterinary Hospital ever since, and she is dedicated to caring for all pets. Her other interests include gardening, the environment, singing, music, outdoor activities, photography, traveling, painting, gourmet cuisine, and spending time with her family. Her favorite non-profit organization is www.healthychild.org.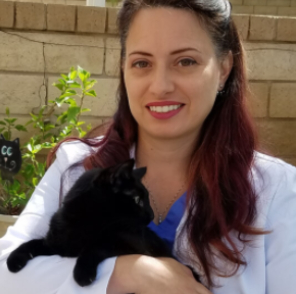 Dr. Jessica Bones
Dr. Jessica Bones, D.V.M. is a Western University of Health Sciences College of Veterinary Medicine graduate. She has been a registered veterinary technician since 2002. She has a background in small animal medicine with a special interest in feline medicine. She has spent most of her life in Southern California and has two beautiful young children who have played a vital part in her drive for success and two feline fur babies. She enjoys art, music, and spending time with her family. She has a passion for helping others with their animal companions and firmly believes that education is the key to improving the lives of all animals.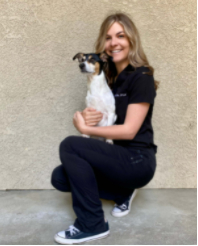 Dr. Carly Brink
Dr. Carly Brink graduated from Western University Health Sciences College of Veterinary Medicine in 2021. She was born and raised in the Santa Clarita Valley and is excited to practice in her hometown. Her interests include dermatology and internal medicine. When not immersed in veterinary medicine, she spends time with her family, doing yoga, hiking, or binge-watching Netflix.
Santa Clarita Animal Hospital

"This is a great place to take animals with confidence that the care and health of my pet is the most important thing!
I love Dr. Tran!"
Debra .~ Review Posted to Google October 2020
"The staff and doctor were very kind and good with my dog ,
they took the time to explain everything unlike the others we had been to and their price was very reasonable, they also have a nice kennel area."
Gina P.~ Review Posted to Google October 2020
"I've been going there probably at least 14 years. Today I had to put down one of my pets. They were extremely empathetic professional and very concerned more about the experience rather than collecting a pay for the visit. I appreciate them very much they're excellent. The technician that had to perform this procedure was extremely polite and very sensitive to the energy in the room. That's definitely not an easy task. Thanks guys Harry is thankful"
Jason H.~ Review Posted to Yelp Oct 2020
"I was so impressed with this group. I went in on an emergency and they were fantastic. I had never gone there before but you can bet I will be going back. Thank you so much for the fantastic work. !!!!"
MIss S.~ Review Posted to Yelp Oct 2020
"I'm very grateful for the staff at Santa Clarita Animal Hospital. They are perfect and I wouldn't change a thing."
Christine F.~ Review Posted to Pet Desk October 2020
"During Covid since Feb/Mar till now, we have gone to 2 other Vet centers, & they didn't let you go into the building at all. A VetTech would come & get the pet from our car. You would talk with the Vet on the phone. So I enjoyed the fact when Mark VetTech came to our car to get our dog said "1 of us could go in." (I could actually talk face to face with VetTech & see the Vet/Dr. in person)
The Vets in the area are very busy. Finding one that could take us for an emergency was diffecult. Thankfully a cancellation allowed SCAH to see her.
I went in with Mark the Tech. I shared with him that our dog has a cyst on her neck that started leaking then began oozing more including blood. Mark was kind & the dog liked him. He took her in the back for the Dr to exam her. Later Dr Tran came in & discussed what was going on & what her suggestion was to treat her. 20 Aug 2020″
Clara N.~ Review Posted to Yelp August 2020
"The tech was awesome and Dr. Chang is always thorough, professional, and friendly. Our dog who is always afraid of people isn't afraid of either of these two!"
Diana B.~ Review Posted to Yelp September 2020
"Dr. Chang and Mikayla were amazing with Chulo. They answered all my questions. Dr. Chang recommended appropriate toys and googled pictures of them for me. Mikayla also went out of her way to give me a print out of no pull dog harness she recommends. Thank you to everyone for the great care and loving environment. God Bless you all!!!"
Ruth L.~ Review Posted to Google October 2020
"Very knowledgeable doctors and staff. All show genuine interest and care for their patients. They are generous with their time and strive to answer owners' questions and address concerns."
Douglas H~ Review Posted to Pet Desk October 2020
"I took my big and very protective German Shepherd to Santa Clarita Animal Hospital in early June 2020. Prior to the visit, the staff was very kind on the phone. At the office the vet techs were very professional and kind. They handled my dog barking at them with no problem. Dr. Tran was very nice to work with. She made sure I understood everything that she wanted to do and why. I was provided with a high estimate and a low estimate of the procedure, each line broken down in detail. Unfortunately we had to put our dog down. Everything was handled as well as it could have been. They were very kind with my dog and treated him with respect. I could tell that Dr. Tran was genuinely sorry about my loss. It was also very easy working with the cremation company that is associated with this office. If I ever get another dog this is where I will be going."
Scott F. ~ Review Posted to Yelp June 2020
"You saved my baby's life against all odds because of her age, size and being very very frail Thank you"
Janet W.~ Review Posted to Pet Desk September 2020
Santa Clarita Animal Hospital to the RESCUE!
After a horrible experience at Banfield on Bouquet Canyon, Santa Clarita Animal Hospital was able to fit me in right away. We were assigned Dr. Bones and we were so pleased with her professionalism and communication through the process. She was thorough with her evaluation of my puppy and seemed like she actually cared about the wellbeing of my pet. When X-rays were taken, she sat down with me to discuss the results and answered all my questions. She gave me options and never pressured me to go a certain direction with my puppies care. I am so pleased my puppy is all better now and it's all thanks to them! GREAT WORK!"
Lauren N.~ Review Posted to Yelp June 2020
"Thank God for Santa Clarita Animal hospital and doctor bones for doing an amazingly thorough job with my dog who was in addisonian crisis two other vets couldn't figure it out told me my dog had a back injury my dog was days from being dead my dog is now doing amazing thank you Santa Clarita Animal Hospital for your amazing staff and you're amazing expertise and your professionalism I really appreciate it you saved my baby girl"
Kevin M.~ Reveiw Posted to Google October 2020
"Lucy was playing in the hillside when she stepped on a broken Glass bottle. The cut was so deep you could see her bone. (Will not post)
We rushed her to Santa Clarita Animal hospital where they received her urgently and no delay.
The staff is amazing and understanding.
The Doctors are second to none. To my surprise we took Lucy home the same night. We have 7 days of follow up for her and she is recovering quickly.
I will HIGHLY, recommend this place to anyone who needs care for our extended Family.
Lucy was dumped in our area Feb 2018. The coldest night we had in 24 years. After we captured her we realized she was abused. We took her to the local vet where they confirmed she was used as bait dog.
Her snout area was bald do to taping her so she couldn't bight back. She had Bite and whip marks all over her body and some broken bones in her rib cage.
Needless to say this poor girl has gone through so much. She was flea and tick infested. She has trust issues with people and other dogs. However she has made great progress. I warned the staff before they got close. They didn't even flinch and took care of her quickly without any fear. Unlike her first Vet, the staff here was will trained on how to handle cases like Lucy.
This girl is now part of my family and will never be abused again as long as we both live."
Fernando C.~ Review Posted to Google March 2019
"Santa Clarita Animal Hospital was my veterinarian in the past but I switched to a new vet closer to home by Sand Canyon. They are also good but it is almost impossible to get an appointment. I had an emergency situation with one of my dogs today and Santa Clarita Animal Hospital was able to get me in within a couple of hours. We saw Dr. Anh Tran and she was excellent. We had seen her in the past as well. She was caring, compassionate, thorough, and was able to diagnose and treat my dog and provide some much-needed relief.
Thank you for your assistance, Dr. Tran. Maisy and I appreciate it!"
ick H.~ Review Posted to Yelp February 2019
"Everything was perfect!! No crowds or long wait and my pet was treated very well!!! I've always brought my dogs here!! Thanks!!!"
John H.~ Review Posted to Pet Desk April 2019
"We are satisfied with the care that was given to our beloved Max. Dr. Tran was very sweet and made us feel we could trust her with his care.!"
Marie A.~ Review Posted to Pet Desk March 2019
"The staff is very friendly and very knowledgeable! The hospital is always clean and their customer service is fantastic!"
Ashley L.~ Review Posted to Google October 2018
"From the front desk they treated us so well, the vets recommendations where on point my baby Toby is doing much better. You guys are great. Thank you so much!"
Sandra L.~ Review Posted to Google September 2018
"Excellent care and follow through. Dr. Chang is very smart, dedicated, kind, and caring, perfect combination."
Jane T.~ Review Posted to Google September 2018
"My husband and I, have been using Santa Clarita Animal Hospital for many years. Recently, our german shepherd had a growth, which had to be removed. Our german shepherd, Cassie, is like one of our children and we were extremely nervous due to the size of the mass. Dr. Chang is AMAZING, as well as their ENTIRE staff. She took the time to explain everything and had her staff call us the next morning, to see how Cassie was doing. It was not a small surgery and the mass was huge. Her bedside manner is wonderful and she treats ALL of the dogs, like they were her own. For a stressful experience, she and her staff were 10 stars. Thank you Dr. Chang and staff! All of you are AMAZING!"
Lynda H.~ Review Posted to Google April 2018
"I have been bringing my dog to SCAH since I got her almost 9 years ago. She has always been treated so well, with the best of care from every doctor, and now that she is nearing the end of her life they continue to treat her as if she was her own. I could not say enough amazing things about this place and ALWAYS recommend to family and friends."
James J~ Review Posted to Pet Desk October 2018
"This team is caring and patient. We never have a problem getting an appointment. It is clean and the services are reasonable."
Kelly H. ~ Review Posted to Yelp October 2018
"Dr. Tran was very attentive to our two dogs during our visit."
Thomas H.~ Review Posted to Pet Desk October 2018
"My family has been taking our animals to Santa Clarita Animal Hospital for 10+ years and they have been seen by several of the vets here over the years. We adored Dr. Cueva (Dr. Walsh) – she took care of our senior dog as though he was her own, and really helped guide my family through making informed decisions during some of the hardest parts of pet ownership. She made the last few months of his life comfortable and happy, and we are so grateful! While we miss Dr. Cueva very much, we are so happy to have found another great vet at this practice in Dr. Bones! Dr. Bones is attentive, caring, and thorough in her examination of our pets. She really takes the time to listen to any and all of our concerns, and come up with a solid game plan for treatment. I would not hesitate in recommending Dr. Bones and Santa Clarita Animal Hospital"
Courtney G.~ Review Posted to Yelp January 2018
"They were extremely nice and helpful. Dr Tran called me when she said she would and was very professional and kind. The rest of the team was very helpful and welcoming as well. 5 stars from this guy."
Jeff B.~ Reveiw Posted to Yelp September 2017
"It comes with a heavy heart that I write this review, because I recently had to make the tough decision of putting down my beloved pet of 11 years, Shabba. When we first met Dr. Bones, we received a strong sense of commitment to her patients, and her experience definitely shined during our tough time of losing a family member. Words cannot describe the deepest gratitude I have for Dr. Bones. She is professional with a keen sense of follow up. Although we had to make the decision of euthanizing Shabba, Dr. Bones was providing as many options until the very end. She made my family and I feel as if Shabba was her own pet. If someone were to ask me, why take your pet to this veterinary, I would tell them, "because of Veterinarians like Dr. Jessica Bones." Dr. Bones, if you're reading this- I cannot thank you enough. Dogs, cats, and pets alike are lucky to have an advocate like you on their side. You are very much appreciated."
Christopher G.~ Review Posted to Yelp September 2017
*In Loving Memory of Shabba*
"Thank you so very much for your professional care of my pup Gi Gi. Her recovery was nothing short of miraculous. She is doing so well. Words simply can not convey my gratitude. Thank you Dr. Tran, you and all of the staff were fantastic."
Jane M.~ Review Posted to Pet Desk October 2018
"Been here twice in the last month. We have 2 dogs who have not seen a veterinarian outside of keeping vaccinations up to date. Dr Chang is great! Her delivery of care to our dogs and the patience she displays while educating us is exceptional. The staff are all kind and service conscious. The office is clean with a nice workflow. The location is easy to get to and parking is sufficient. Glad we made the choice to visit."
Richard D.~Review Posted to Yelp August 2018
"I can't tell you how grateful I am for the staff at the Santa Clarita animal hospital. After letting out our dog in morning like we normally do. She came back inside with a pretty bad cut on the top of her head. We weren't quite sure what our dog got catch on, but she definitely needed to see a vet. I drove from Riverside because I knew that I could trust Dr. Jessica Bones with our family pup. My dog is a rescue, and since we've had her she jumps and barks at certain people, especially men, and so taking her to the Vet is anxiety for us both. The minute we arrived to the hospital both my dog and I were greeted with a very confidante assistant that took my dog in with no problem. I've never seen my dog behave so well. She even jumped up with her tail wagging when Dr. Bones entered the room and was lead for preparations by a male tech, which surprised me since my dog normally wants nothing to do with males. This made me feel safe and let me know that my dog was in good hands. They quickly took her back and took care of her cut. All of the staff members were very quick, caring and attentive to my dog, even when we came in with an appointment made that day. Her stitches came out beautiful and as you can see in the pictures, she healed up very well. It was worth the drive and even for the price I had to pay for the procedure. Thank you very much Santa Clarita Animal hospital and Dr. Jessica Bones, I would definitely bring my dog back for her Vet needs!"
Chrissy A. ~Review Posted to Yelp September 2018
"I had a great experience today taking my furry animal to the vet. Friendly staff. Now I have peace of mind knowing my dog has a yeast infections in hes ears and not ear mites."
Issis S. R~Review Posted to Yelp August 2017